Meat and poultry processing plants must meet strict federal standards and regular USDA inspections. The importance of food safety and sanitation is paramount to sustaining profitability and a reputation for quality. Poor sanitation practices can contribute to outbreaks of food borne illnesses. A review of the economic impact of recent product recalls can underscore the risk for not taking food safety seriously. The ultimate consequences of poor sanitation may be severe in terms of loss of sales, damaged product reputation and consumer confidence, adverse publicity, and sometimes legal action. Every establishment must start with a written food safety plan that includes good manufacturing practices (GMPs), sanitation standard operating procedures (SSOPs), and a Hazard Analysis Critical Control Point (HACCP) program. Everything from the construction of the facility, to proper cleaning utensils/tools, to employee training can contribute to a successful sanitation program. Below, we walk-thru a typical sanitation standard operation procedure (SSOP) for a meat processing plant.
Meat and poultry processing plants typically reserve an entire eight hour shift for proper cleaning and sanitation. They start with a "lock out" or "tag out" whereby they lock down all the equipment to ensure no one is injured during cleaning. They remove major food particles and product debris from the equipment. Next, they perform a pre-rinse and remove visible product debris with hot water.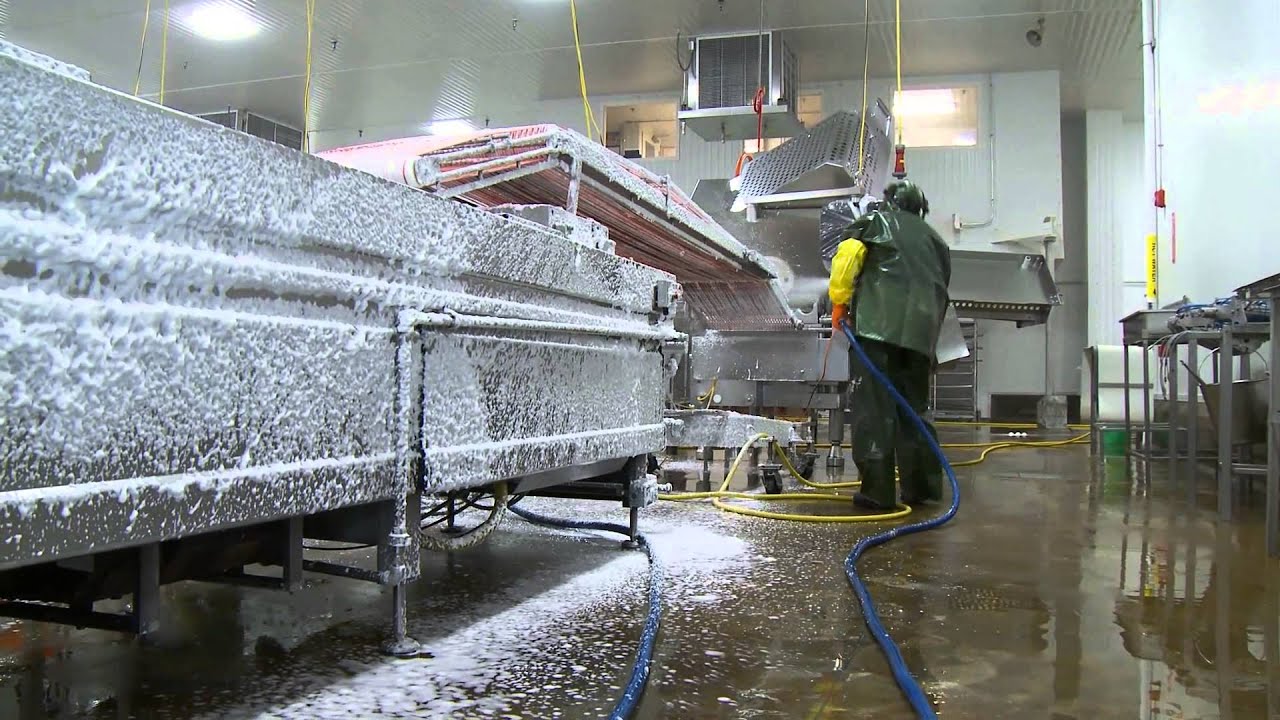 The "soap and scrub" phase involves covering the room (walls, floors and equipment) with a foam cleaning agent. They even clean the floor drains with special brushes and cleaner. A thorough flood rinse of the entire room with hot water washes away the foam cleaner. The staff visibly inspects the equipment with a flashlight to verify by looking, touching, and smelling. They put on a fresh set of clothes before all the equipment is put back together. They turn on the equipment and look for any problems and correct them. The staff swabs food production areas using bio-luminescence to identify potential problem areas and they collect microbiological samples. Not only is the food processing area visibly clean but it is microbiologically clean! Lastly, the equipment walls and floors are flooded with cool water and sanitizer.
When operating a processing plant, you should use material handling utensils that are purpose-built for food contact. Union Jack offers a full line of heavy-duty, Type 304 stainless steel forks, rakes, and shovels that are Certified NSF/ANSI Standard 2 Food Equipment and ideal for moving bulk materials like meat, poultry and seafood. The electropolished finish is stain and bacteria resistant, and easy to clean.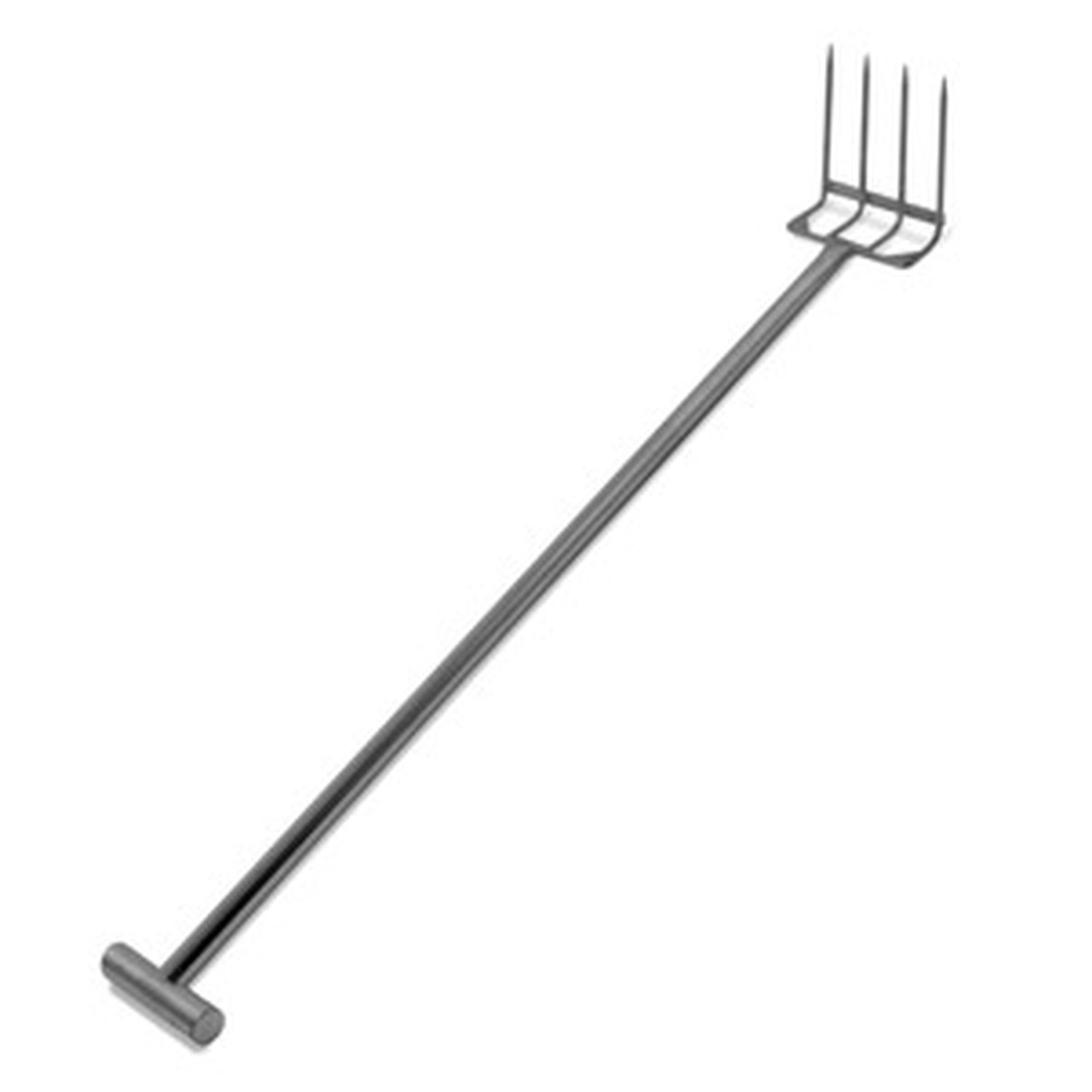 For processing plants looking for industrial grade wash-down equipment, we have a line of spray nozzles, hoses, and foamers that are rated for hot temps and durable. Our line of floor squeegees and bench squeegees will save you time by quickly moving water and are color-coded to help with HACCP compliance. To combat common bacteria such as listeria or drain flies, you should use our floor drain brushes to clean your floor drains in food production areas. We have several sizes and handle lengths.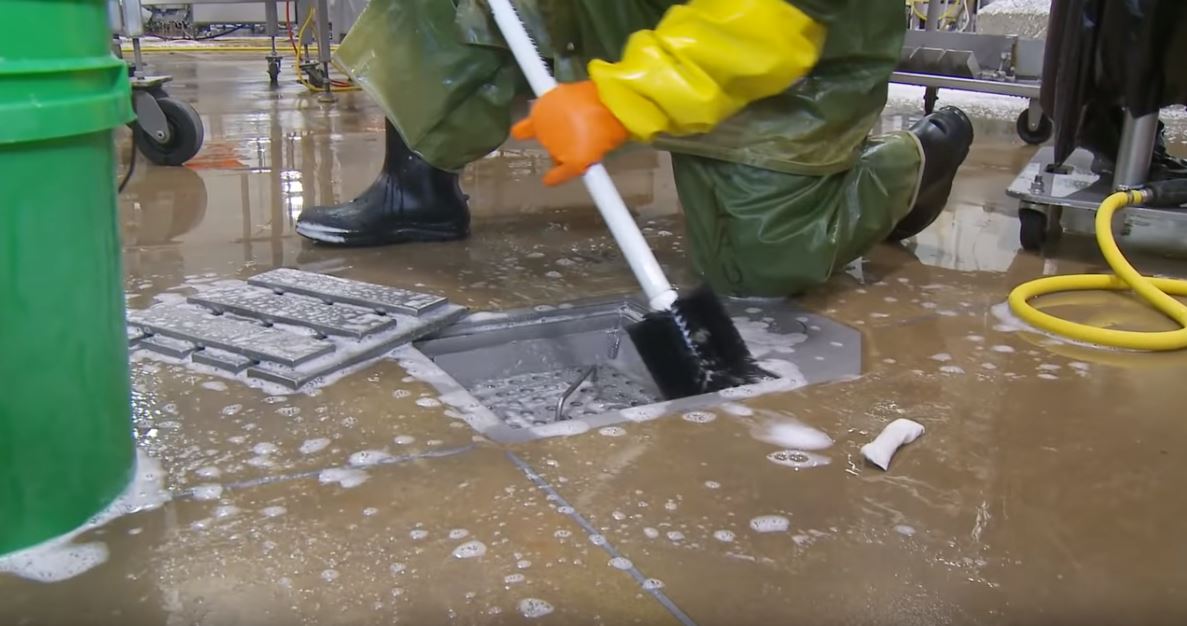 For cleaning walls and floors, we have a line of scrubbing pads with holders and extension poles for hard-to-reach areas. The pads come in various strengths based on the application and we even have metal detectable scrubbing pads for extra sensitive areas.
Your staff should be equipped with food safe protective clothing, including our color-coded, HACCP-approved aprons, gowns and sleeves. They are made of durable polyurethane, and are waterproof and reusable to save you money.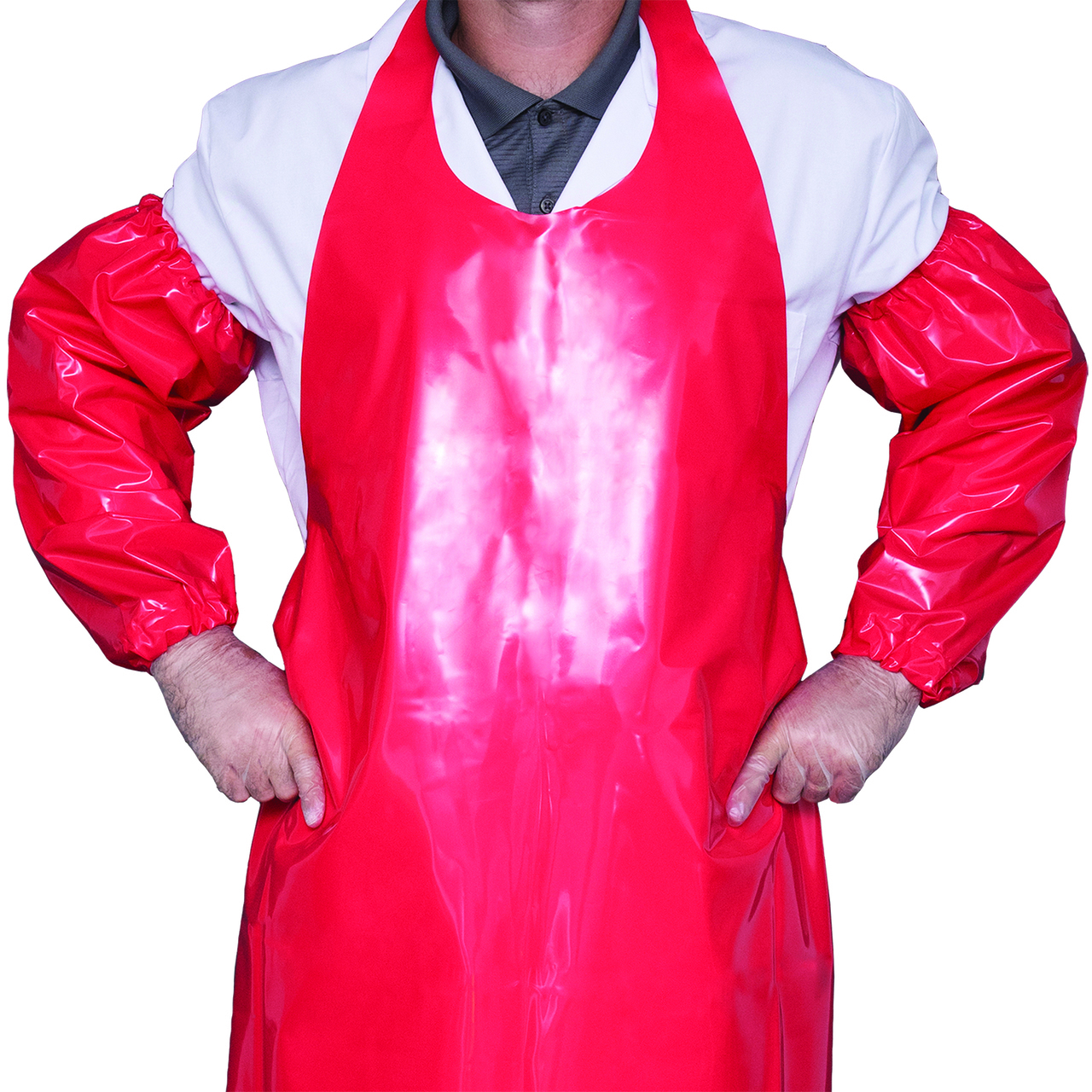 For food safety inspectors looking for an extra level of assurance, we have a line of metal detectable pens and clipboards that are fully detectable. These are great at mitigating the risk of foreign object contamination in the finished food products.
If your meat / poultry processing plant needs help finding tools to equip your team for the best practices in sanitation food safety, don't hesitate to reach out to our team for guidance.
Union Jack -- Your Partner in FSMA /HACCP Compliance
Keeping it Clean Since 2006
Recent Posts
At Union Jack, we are committed to providing the best and highest quality product options for al …

Brewer's spent grain (BSG) is a byproduct of the brewing process that accounts for approximately …

You asked and we delivered! Our customers were dissatisfied with the unsanitary and short-lived …