Let's talk color-coding! It's important to understand why breweries should consider using it and why its benefits go beyond helping to satisfy new food safety regulations. Color-coding has always been practical and widely used by the food processing industry. In the wake of more stringent Food and Drug Administration (FDA) regulations (see the Food Safety and Modernization Act (FSMA) of 2011) and beer being designated as "food', it is now becoming a key component for comprehensive food safety plans for breweries. Instead of simply keeping your breweries floors, drains, tanks and tubes clean, new regulations are requiring you show a well thought out and implemented plan for food safety. Hazard Analysis and Critical Control Points (HACCP) procedures are the basis for food safety plans and color-coding is a highly regarding and important part. Read more about HACCP and other food safety info.
What is Color-Coding?
Color-coding is designating certain colors for tools that should be used in different zones or uses (floors/drains, direct food contact areas such as tanks/tubes, different types of brews, etc.)

Color-coding isn't required by law, but it is looked upon favorably by FDA inspection auditors, as part of a well thought out food safety plan

Color-coding plans are easy to use and easy to remember

There is no industry standard regarding where colors should be used, so color-coding can be implemented in a way that makes the most sense to your brewery


Benefits of Color-Coding
| | |
| --- | --- |
| Safety | Minimizes the risk of cross-contamination from allergens and pathogens |
| Practical | Divides processes into zones or tasks |
| Efficient | Allows for quick visual confirmation of correct tool for the correct use |
| Quality Tools | Color-coded, FDA-compliant tools are hygienically designed and easier to clean |
| Quality Control | Prevents quality lapses before they happen |
| Traceability | Helps identify the source of a contamination (tool in the wrong zone, wrong use, loose bristle) |
| Tool Management | Helps identify when tools are not in the right location or when tools have gone missing |
| Communication | Eliminates language barriers and ease of training staff |
| Compliance | Helps with FDA and HACCP compliance, showing FDA inspectors commitment to food safety regulations |
Ideal Color-Coded Products
A fully color-coded line of products will give you a wide assortment of tools to choose from – you will be sure to get like colors across all the items you need for designated zones or uses.


"Total color" is another important feature. Using total-color tools (e.g. block and bristles match, handles match "heads") allows for no question as to designated colors and are often indication of additional levels of sanitation (e.g. single injection molding prevent bacteria getting trapped).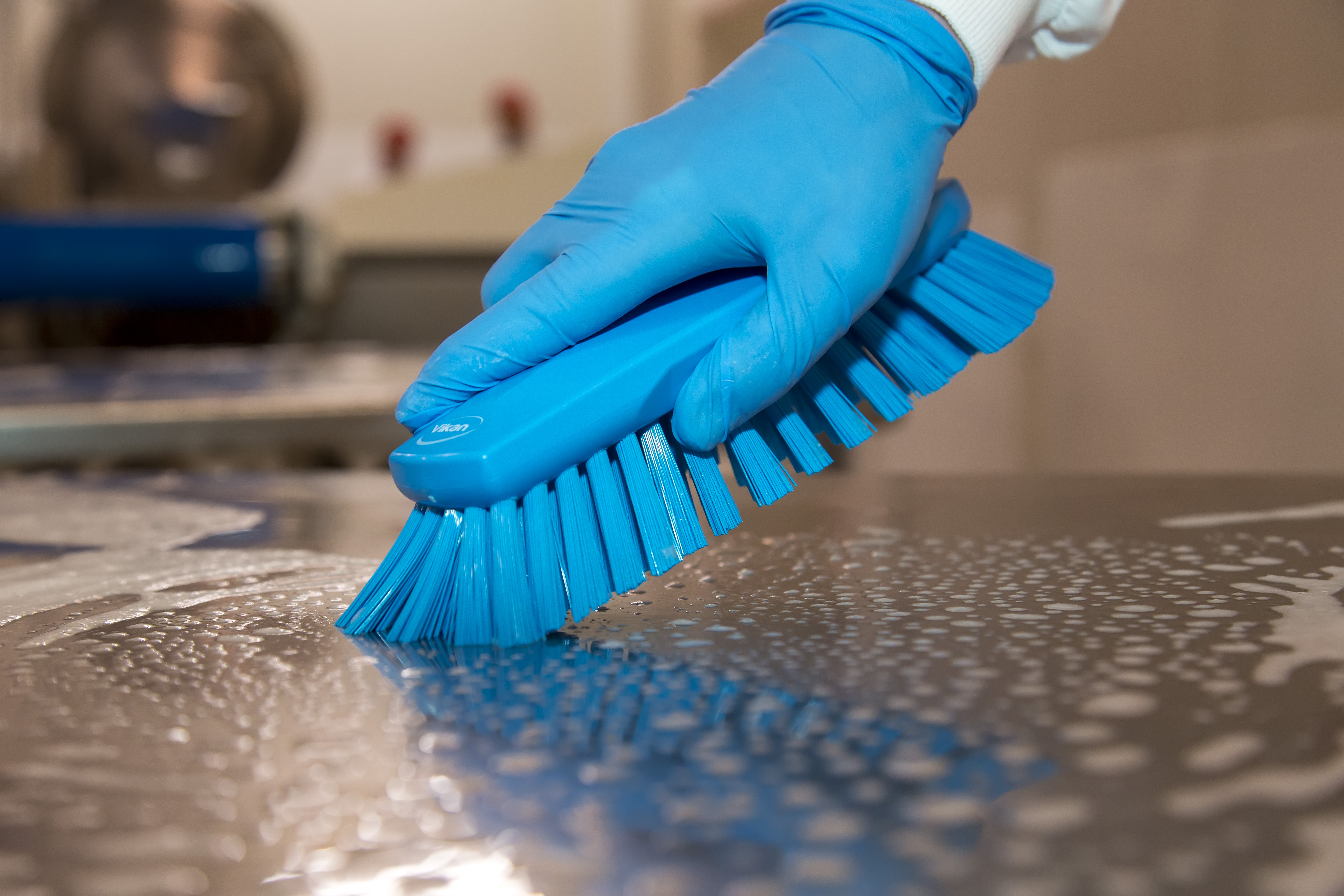 Union Jack provides top quality, FDA-compliant and hygienically designed tools in up to 9 colors. Most of our tools come in 5 core colors (green, blue, red, white and yellow), and many others come in more unique options (pink, orange, purple), plus black which is typically designated for floor uses. We also offer "total color" options, many with extra levels of sanitation built in to protect against trapped contagions and hazards such as loose bristles. All of our color-coded tools are designed for easy cleaning.


Get Started Now!
Even the most basic color-coding plan can have a big impact on your brewery's sanitation and compliance. Check out our article on 7 Steps to Color-Coding in Your Brewery to help prepare you for regulation and compliance requirements while also creating a safe and sanitary environment to create your favorite brews.

Union Jack
Keeping it Clean Since 2006
Recent Posts
At Union Jack, we are committed to providing the best and highest quality product options for al …

Brewer's spent grain (BSG) is a byproduct of the brewing process that accounts for approximately …

You asked and we delivered! Our customers were dissatisfied with the unsanitary and short-lived …