Food processors should regularly review their Sanitation Standard Operating Procedures (SSOPs) to ensure they have the correct utensils for handling food and cleaning their facilities. Waterfed brushware provide an extra layer of sanitation and are excellent for cleaning tanks/equipment, floors, walls and even employee protective wear. A water source is connected directly to the brush head or to the handle via a quick disconnect coupler. A direct stream of water flows through the brush block for a precise water spray. Union Jack offers a number of options that are all made of FDA-compliant materials making them safe for food contact, color-coded for HACCP food safety programs, hygienic, and rated for hot/cold temps.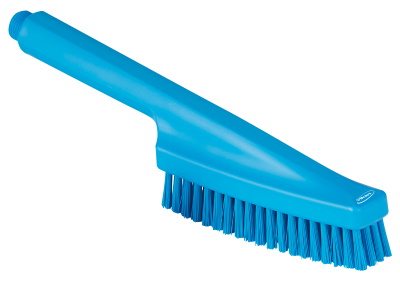 Waterfed Hand Brushes
The Vikan 7057 Waterfed Cleaning Brush is ideal for boot cleaning. It comes with a quick disconnect coupler that attaches a water hose directly to the ergonomic handle. A direct water spray comes from the brush block at a max 362 PSI. It is available in blue or white.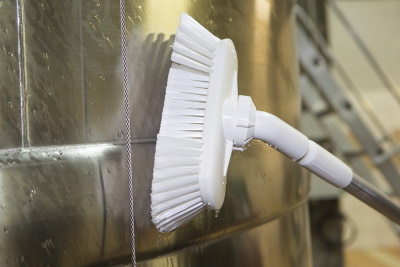 Waterfed Tank Brushes
The Vikan 7067 Waterfed Washing Brush comes with soft/split bristles that absorb liquids / soapy water and are soft enough for sensitive surfaces. The adjustable neck angle allows all bristles to remain constantly in contact with the cleaning surface. The large, 9" x 5" brush head makes it excellent for rinsing after foaming tank exteriors. It is available in 5 colors and comes with a 63-114" telescopic, aluminum, waterfed handle with quick disconnect.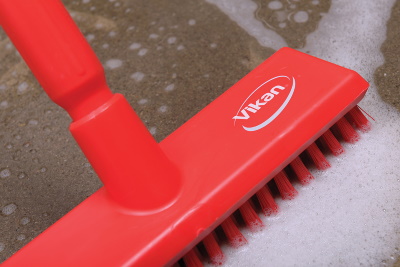 Waterfed Floor Scrubs
Waterfed deck/floor scrubs are ideal for use in heavily soiled areas such as meat processing plants. Union Jack offers an 11" deck scrub with two bristle options: stiff and extra stiff bristles. The Vikan 7043 Waterfed Deck Scrub comes with stiff bristles and we conveniently include the 61" waterfed handle with quick disconnect. It is available in 5 colors.
The Vikan 7041 Waterfed Deck Scrub comes with extra stiff bristles for stubborn/sticky messes and can be matched with any of our Vikan Waterfed handles below. It is available in 6 colors.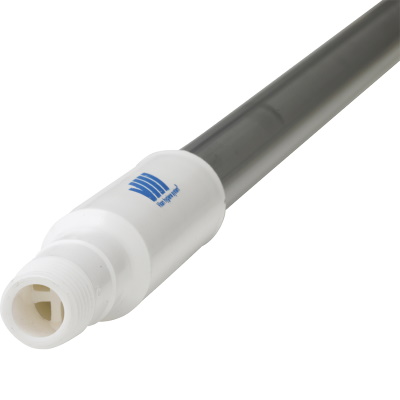 Waterfed Handles
Union Jack offers waterfed handles that give you flexible options for connecting the above brushes. They are Euro-threaded which fits any Euro-threaded Vikan brush. The Vikan 2991Q5 61" Waterfed Aluminum Handle comes with a quick disconnect for easily connecting to a water hose, has an ergonomic Polypropylene grip, and is available in white only.
Union Jack -- Your Partner in FSMA /HACCP Compliance
Keeping it Clean Since 2006
Recent Posts
Food processors should regularly review their Sanitation Standard Operating Procedures (SSOPs) …

Glad you asked! The short answer is safety, quality and performance. Safety Designed …

We know that brewing is a labor of love… and that 90% of your work is cleaning. We've developed fou …