Whether you are a brewery, winery, cidery, distillery or food processor, transfer hoses are a critical part of your processes. Getting the best performance and longest life from your hoses is important. Follow these key best practices to make sure you're choosing the best transfer hose for the job and taking care of it properly.
Choosing Your Hose
Make sure all transfer hoses are FDA/3-A Sanitary Compliant
Make sure all fittings are made of durable and food-grade Type 304 stainless steel
Make sure fittings are crimped and tested for "full flow" making them resistant to product being stuck in the hose
Choose rubber hoses for more chemical and heat resistance
Choose corrugated, glossy wrapped hoses for more flexibility, ease of keeping clean, and for preventing water from puddling when lying on the floor
Choose hoses with monofilament helix reinforcement if you need "crush-proof" protection
Choose the diameter of your hoses based on the pump manufacturer's requirements to ensure you don't burn up your pump
Choose the type of hose based on your max heat requirements
Choose CIP approved hoses for use as part of your cleaning processes
Choose a hose purpose-built for fatty/oil-based products if this is your requirement
Choose UHMW tubes if you need to handle higher concentrations of alcohol (handle up to 96% alcohol)

Caring for Your Hose
DO:
Hang your transfer hoses to dry (typically over side of tanks) with the fittings facing down
Stay within the maximum PSI recommendations for the hose (brewery pumps are usually gravity fed and well under the max PSI)
Stay within the maximum temperature recommendations
Use the same hose for all processes
Use bumpers to protect fittings
DON'T:
Leave product in the hoses for extended periods of time (do not use to store product)
Overbend or drop your hoses
Drive forklifts or pallet jacks over your hoses
Purchase different/less expensive hoses to transfer leftover product like grain/mash (avoid the potential of mixing them up with finished product hoses)
Use after-market hoses wires and clamps (this can damage the exterior cover)
Try to replace fittings on an existing hose (the original manufacturer specs cannot be met)
Transfer fatty/oil-based products unless the hose is purpose-built/rated to (this will help avoid breaking down the tube)
By choosing the right transfer hose and following these best practices, you should get 3-5 years of life out of your hoses.
Union Jack offers the following top-quality rubber transfer hose options: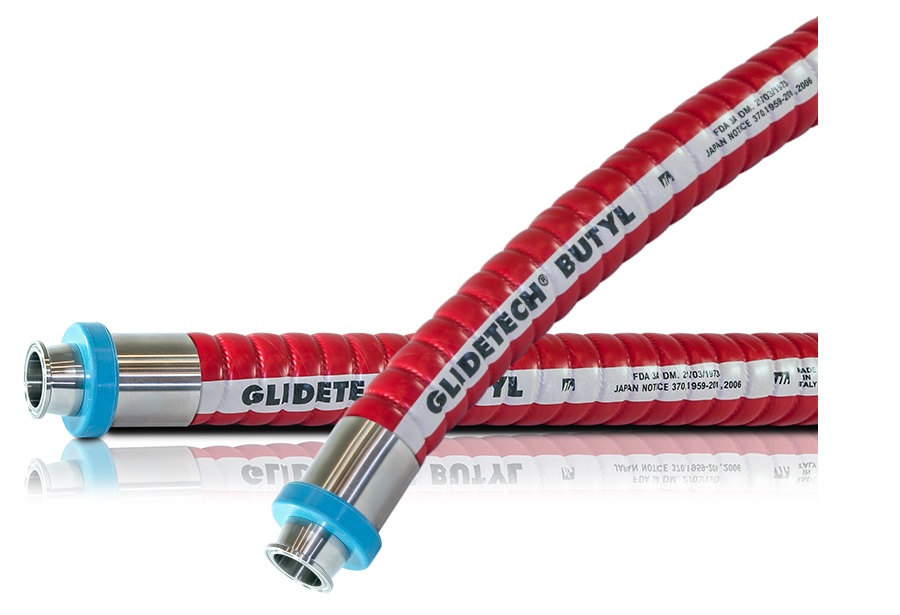 Glidetech® Butyl Transfer Hose Assembly (Tri-Clamp) - Premium grade hose suitable for beer, cider, wine and spirits. Ideal for the high temperatures in breweries and cideries (not for transferring oil-based products). This hose is flexible, easily cleaned, and allows water to flow underneath because of corrugated, glossy wrap (no puddling).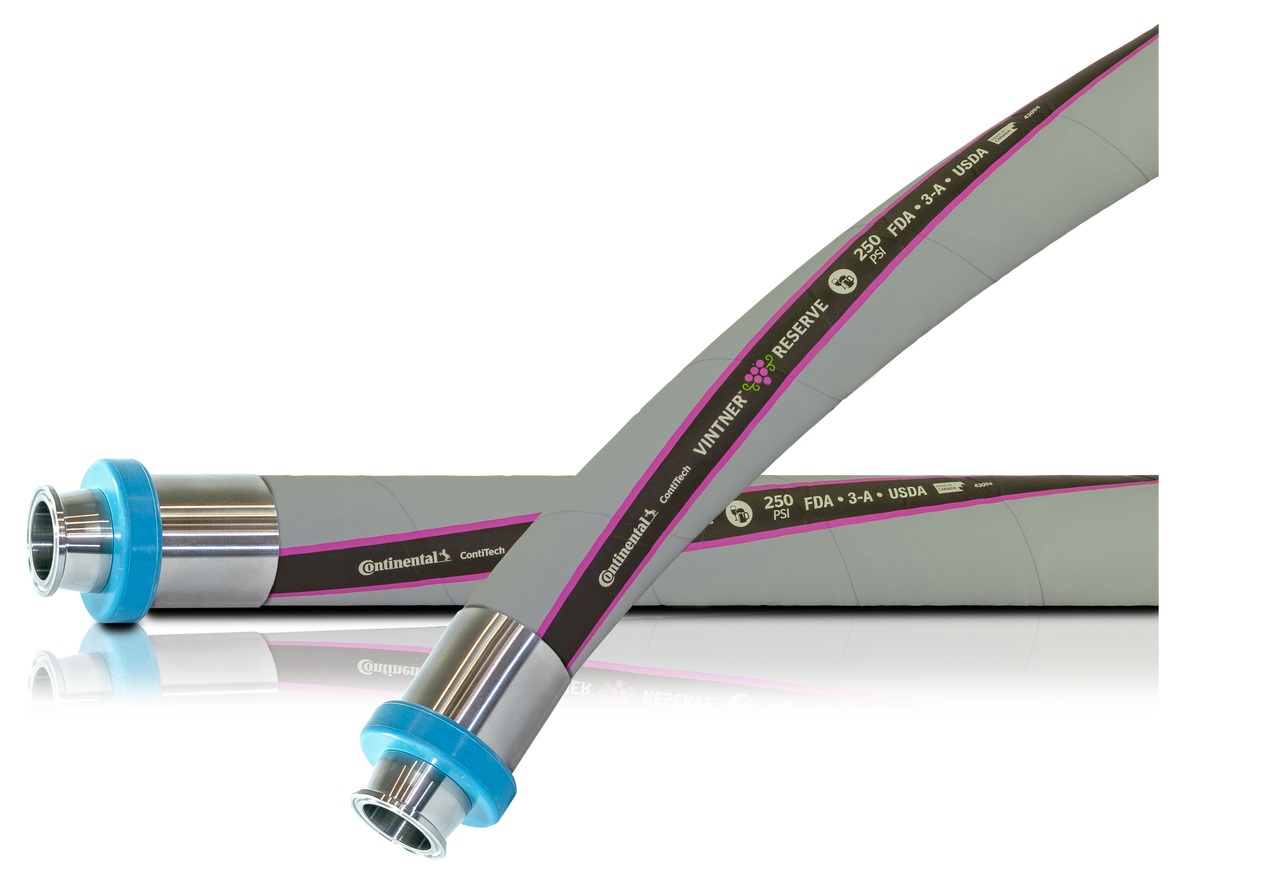 Vintner™ Reserve Transfer Hose Assembly (Tri-Clamp) - Mid-range option designed for handling in-plant and/or tank truck transfer of wine, beer, cider, spirits, potable water and other non-oily, liquid food products (not for transferring oil-based products). Also ideal for the high temperatures in breweries and cideries. Crush-proof with a monofilament helix reinforcement. Now more flexible and lighter weight.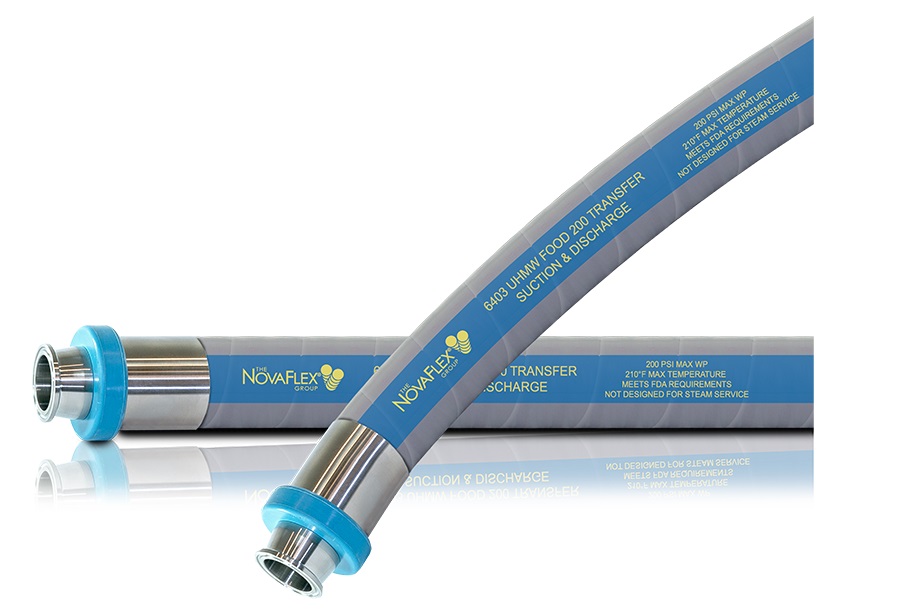 Novaflex UHMW Food Transfer Hose Assembly (Tri-Clamp) - More economical hose recommended for special applications that require smooth tubes and easy to clean surfaces. Ideal for distilleries, as it's designed to handle higher concentrations of alcohol (up to 96% alcohol).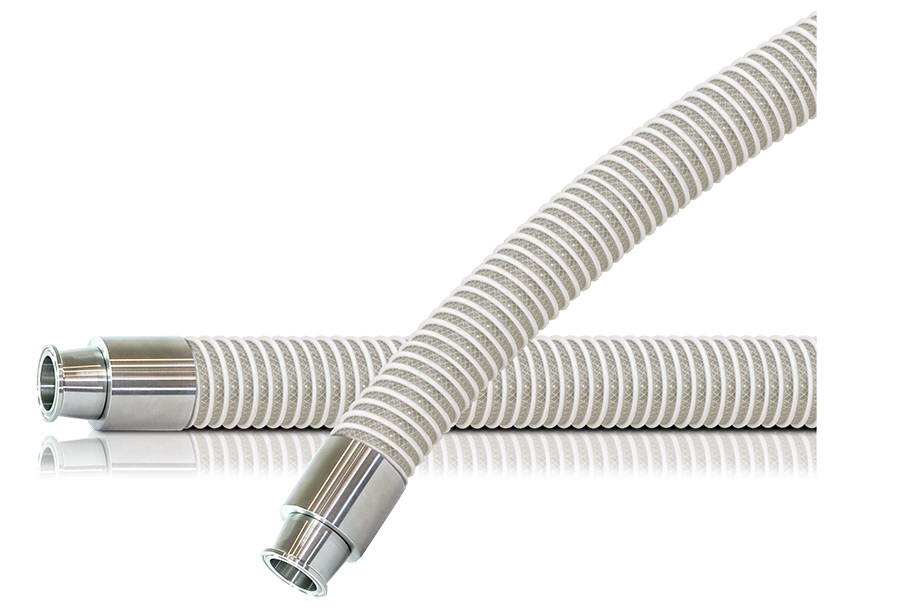 Kanaline FW Clear Braided Transfer Hose Assembly (Tri-Clamp) - Mid-range option ideal for wine making due to lower max temp requirements, also for bottling, canning, dairy, brewing and liquid foods. Clear, reinforced, FDA and 3-A non-toxic suction / discharge hose. Lightweight and flexible. External helix provides for easy drag. Rated for both suction and discharge. Clear sidewall permits visible inspection of material flow.
Make the right choice and the most of your investment with quality transfer hoses from Union Jack!
Union Jack -- Your Partner in FSMA /HACCP Compliance
Recent Posts
Sanitation is critical in any food and beverage facility. It is not only important for public safet …

At Union Jack, we are committed to providing the best and highest quality product options for al …

Brewer's spent grain (BSG) is a byproduct of the brewing process that accounts for approximately …